News Collection
Superior District Library News
*Video rental fees will resume October 1st, 2021 for all of the SDL libraries*
______________________________________________________________________________________________
The Pickford Community Library is Getting a New Building!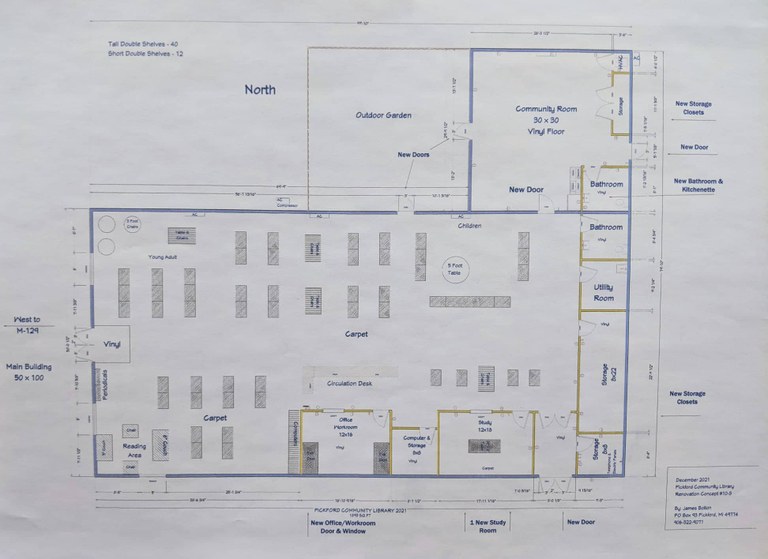 Our Pickford branch is moving down the street from its current location to what used to be the NAPA building in Pickford. The Superior District Library has purchased the building and renovations have begun as volunteers in the community have been working hard to frame in walls for a new workroom, meeting room, and storage area. Much more needs to be done and renovations are being community funded. If you would like to donate to the Pickford Building Fund, please click on the donate button below. You can also mail a check to the Pickford Community Library at PO Box 277, Pickford, MI 49774 (please write the check out to Pickford Community Library and be sure to write that it is for the Pickford Building Fund). Any amount helps! Thank you!
We now have Niche Academy!
Use Niche to learn how to better use the resources the library provides, learn a new skill, prepare for a new career, and more! Explore Niche Academy:
Did you know your library card can get you into parks?
Through MAP (Michigan Activity Pass), you can use your library card to visit parks, museums, historic sites, recreation areas, campgrounds, and more!
New to MAP:
Beginning May 1 MAP passes are available for 13 Metroparks locations! Enjoy a free day of fun at Delhi, Dexter-Huron, Hudson Mills, Huron Meadows, Indian Springs, Kensington, Lake Erie, Lake St. Clair, Lower Huron, Oakwoods, Stony Creek, Willow, or Wolcott Mill Metroparks! WE ENCOURAGE YOU TO USE A MOBILE VS. A PRINTED PASS, to abide by any restrictions our MAP partner destinations have in place, and to ALWAYS CHECK THE PARTNER DESTINATION'S WEBSITE AND/OR FACEBOOK PAGE for the latest information before visiting. WELCOME BACK TO MAP!
Passes for each of the 13 Metroparks will be available at the Michigan Activity Pass site http://www.plymouthrockets.com/michiganactivitypass/ beginning May 1st.
There are currently no items in this folder.